Post 2015 The Future We Want: National Consultations in Kazakhstan
Kazakhstan has been identified by the UN Development Group as one of 50 countries to un­dertake national consultations on the post 2015 global sustainable agenda and is one of 7 coun­tries in Eastern Europe and the CIS region to propose its global vision.
Major consultative events took place in the cities of Astana, Aktau, Almaty and Kyzylorda support­ed by the Government of Kazakhstan. The main objective was to stimulate an inclusive debate on development challenges and to agree on recom­mendations for the new global agenda. Inclusivity was highlighted as the main precondition for con­sultations in order to get a balanced view of exist­ing and future challenges. This report is the result of an open and participatory process that brought together government, civil society, private sector, trade unions, academia, young people, local com­munities and vulnerable groups. Ideas and rec­ommendations put forward in this report are the main highlights of this open dialogue.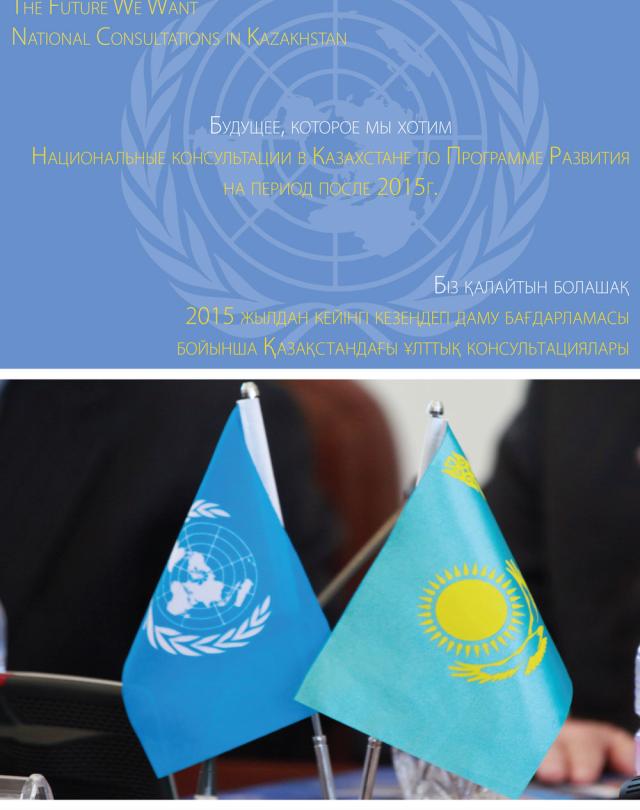 Goals we are supporting through this initiative