Marking United Nations Day in Kazakhstan
United Nations Day (24 October) marks the entry into force in 1945 of the United Nations Charter.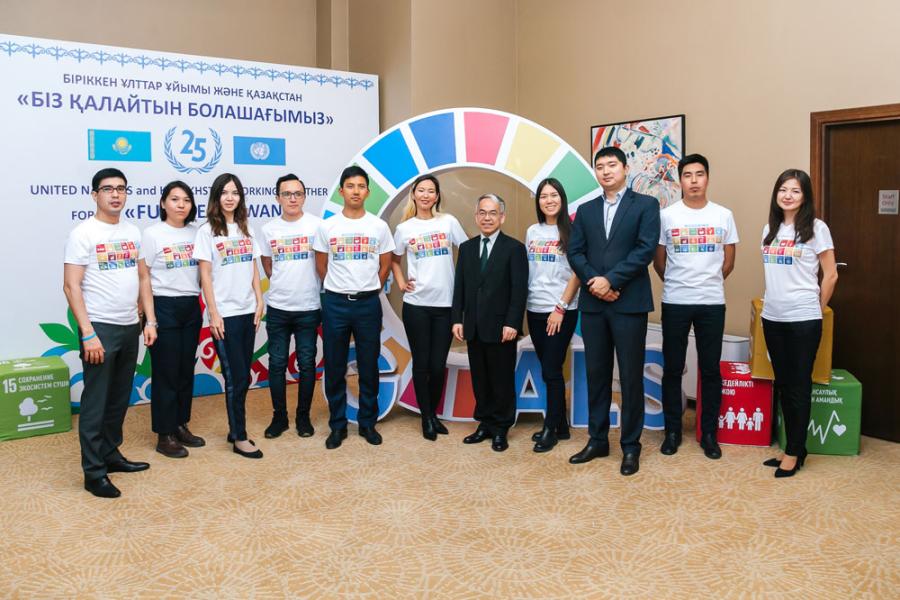 Every year on the UN Day, we reaffirm our commitment to the universal values of tolerance, mutual respect and human dignity. And we pay tribute to women and men serving under the 'blue flag' with pride, distinction and courage, and our partners all over the world who are helping us in our important work. But above all, the UN Day is an opportunity to reflect on what more we can do to realize our vision for a better world.
In Astana we hosted a reception for partners to commemorate the UN Day and 25 years of UN system presence in Kazakhstan. We would like to thank the Ministry of Foreign Affairs for co-sponsoring the event. We were honoured to have the Chairman of Senate of the Parliament, Minister of Foreign Affairs and Minister of Health as special guests. We were also joined by WHO Director-General Dr. Tedros, UNFPA Deputy Executive Director Mr. Wordofa and UNICEF Regional Director Ms. Khan.
The UN system is immensely grateful to all the partners for the cooperation we have enjoyed, and we are ready to accompany Kazakhstan on its path into the future 'leaving no one behind".
UN entities involved in this initiative
UNDP
United Nations Development Programme
Goals we are supporting through this initiative