Press Release
Study tour showcases best practices for rural development and agricultural cooperatives
14 June 2023
Budapest, Hungary, 8 June — The Food and Agriculture Organization of the United Nations (FAO) organized a study tour as part of its project "Supporting investments in smallholders inclusive agrifood value chain development in Kazakhstan."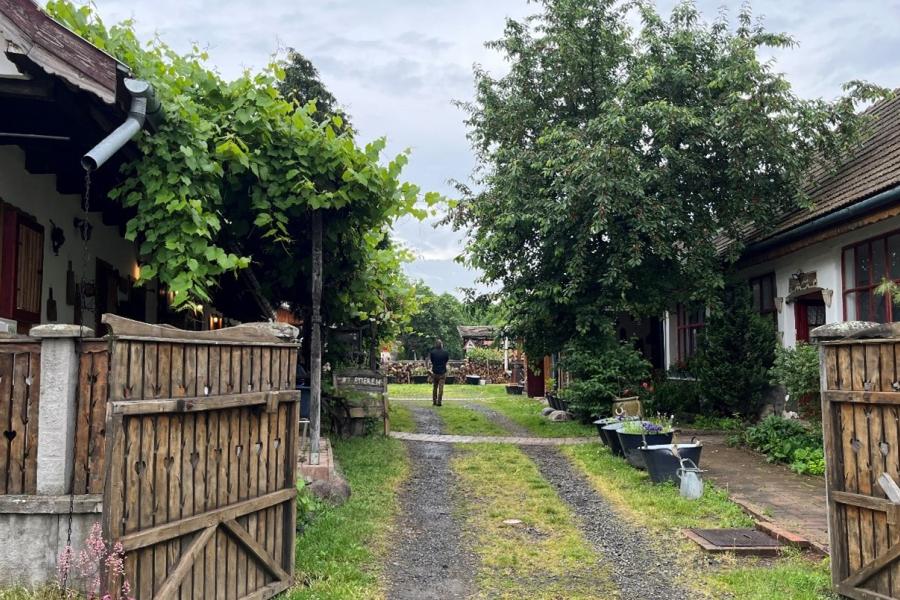 The tour took place from June 5 to 8 and included participation in the third Regional Workshop on Integrated Community Development, which was held from June 6 to 8 in Budapest, Hungary.
Several senior ministers and members of the Parliament of the Republic of Kazakhstan and representatives from academia and think-tanks made up the Kazakhstan delegation.
The study tour showcased good practices in local rural development and agricultural cooperatives in Europe. Participants also had the opportunity to visit notable institutions, including the Ministry of Agriculture and the Parliament of Hungary, where they explored various topics such as rural development tools, enhancing cooperative processes, and improving access to public services, and infrastructure in rural areas.
Kazakhstan's representatives shared valuable insights and gained practical knowledge on increasing competitiveness, promoting entrepreneurship, and developing new types of economic activity in rural areas. They also learned about successful experiences in rural cooperative processes and strategies to enhance access to public services and improve social and economic infrastructure in rural areas.
The highlight of the tour was the third Regional Workshop on integrated community development. This workshop provided a platform to discuss and present the main results of the FAO study on good practices in integrated community development and territorial approaches in Europe and Central Asia, currently in development. The workshop also facilitated the exchange of practical experiences, lessons learned, and different approaches to local rural development, including the EU LEADER approach for non-EU countries.
During the workshop, Nurbolat Kurmetuly, director of the Quality-of-life department of the Economic Research Institute, and Galiya Akimbekova, Associate Professor, Deputy Chair of the Board of the Kazakh Research Institute of Economy of Agro-Industrial Complex and Rural Development, presented their findings on the rural development approaches in Kazakhstan. Their research is especially relevant in light of the recently approved government plan, the "Concept of rural development of the Republic of Kazakhstan for 2023–2027," which aims to develop institutional support, improve the effectiveness of approaches to the development of rural areas, improve the quality of life, and create a comfortable living environment in rural areas.
The study tour and workshop addressed the complex challenges faced by rural communities, smallholders, and family farmers in Eastern Europe and Central Asia. The integrated and cross-sectoral approach emphasized during the tour aligns with the 2030 Agenda and the Sustainable Development Goals, promoting coordinated and coherent solutions for rural transformation, poverty reduction, and inclusive development.
FAO remains committed to supporting local rural development and community development initiatives across the region. By strengthening partnerships with key regional and national actors, FAO continues to advance the concept of integrated community development.
UN entities involved in this initiative
FAO
Food and Agriculture Organization of the United Nations