Story
Boosting career opportunities for young Afghan girls in Kazakhstan, Kyrgyzstan, and Uzbekistan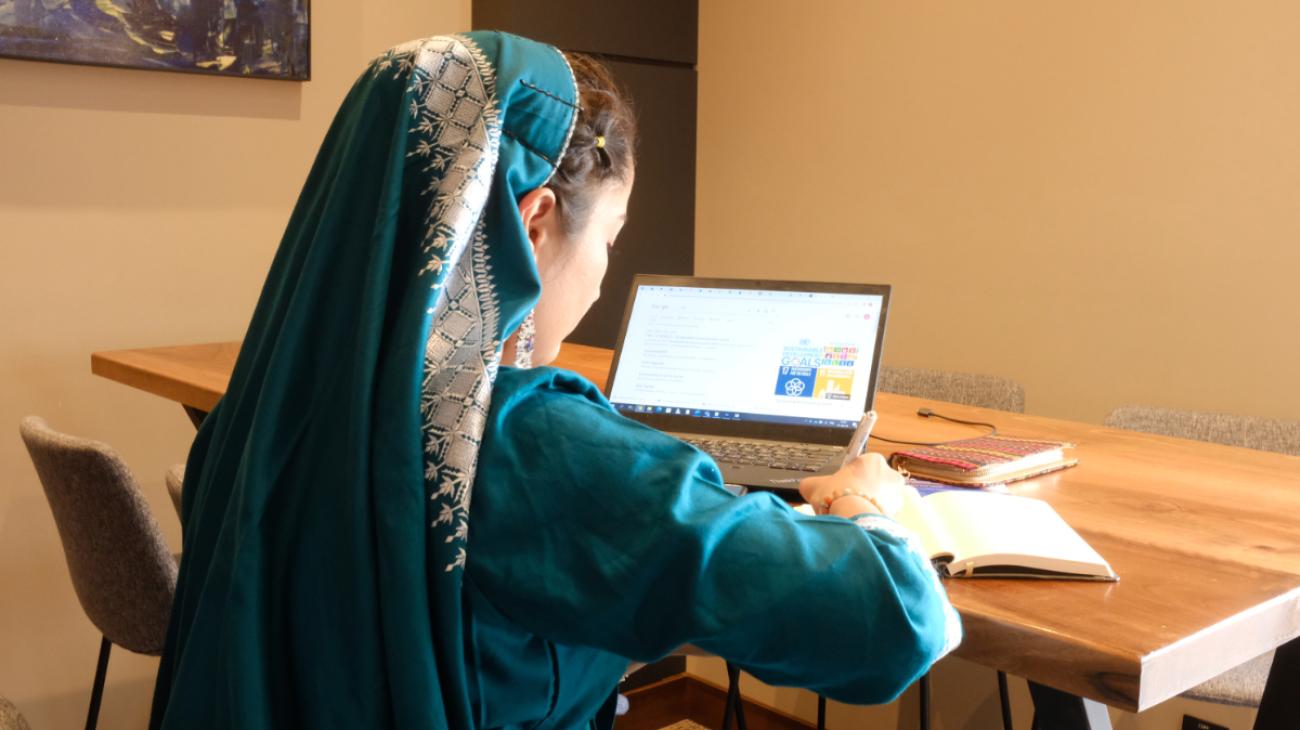 83 Afghan female students improved their leadership skills and knowledge in the field of gender equality and women's economic empowerment.
The students also improved their personal and professional development thanks to "Winter Schools" organized in Kazakhstan, Kyrgyzstan and Uzbekistan as part of a joint project by UN Women and UNDP supported by the European Union. During the five-day course, international experts conducted a series of interactive sessions on gender equality, communications, networking, storytelling, public speaking, and financial literacy, which will increase their career opportunities.
"We need more concrete steps and solutions to make (Afghan women and girls) voices heard, and we will continue to work with partners to support our Afghan sisters through education. We express our gratitude to the governments of Kazakhstan, Kyrgyzstan, and Uzbekistan for their support," said Maria Dotsenko, UN Women Representative to Kazakhstan at the opening of the Winter School in Uzbekistan.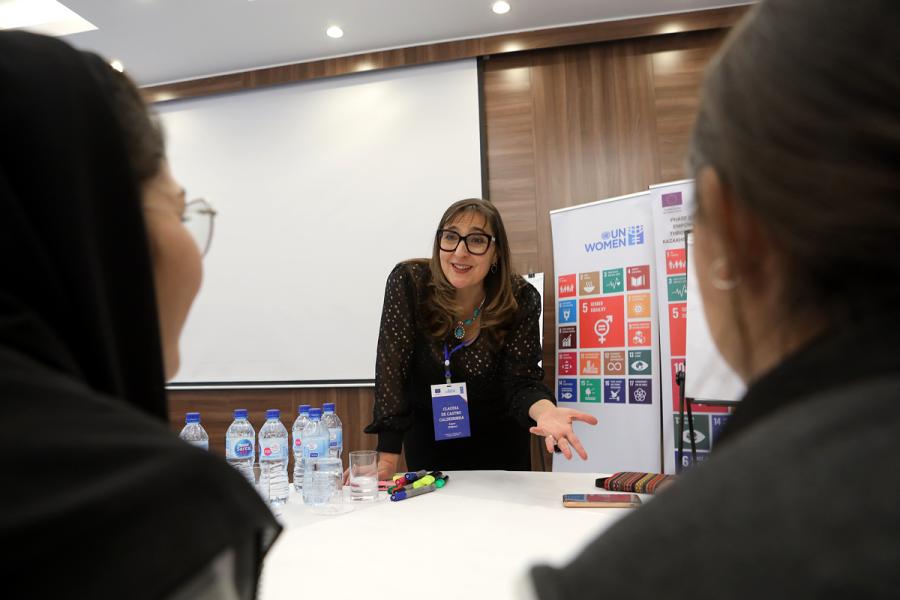 "The European Union has not forgotten the people of Afghanistan despite the very difficult situation inside Afghanistan, the EU remains committed to the wellbeing of the Afghan people, inside their country, in neighbouring countries and further afield. The Winter School for Leadership and Economic Empowerment was a unique opportunity to talk and learn about gender basic concepts, role models and self-awareness and that the knowledge and skills acquired during this five-day event will be inspirational and of practical use during their studies and their daily life", said H.E. Charlotte Adriaen, Ambassador of the European Union to Uzbekistan.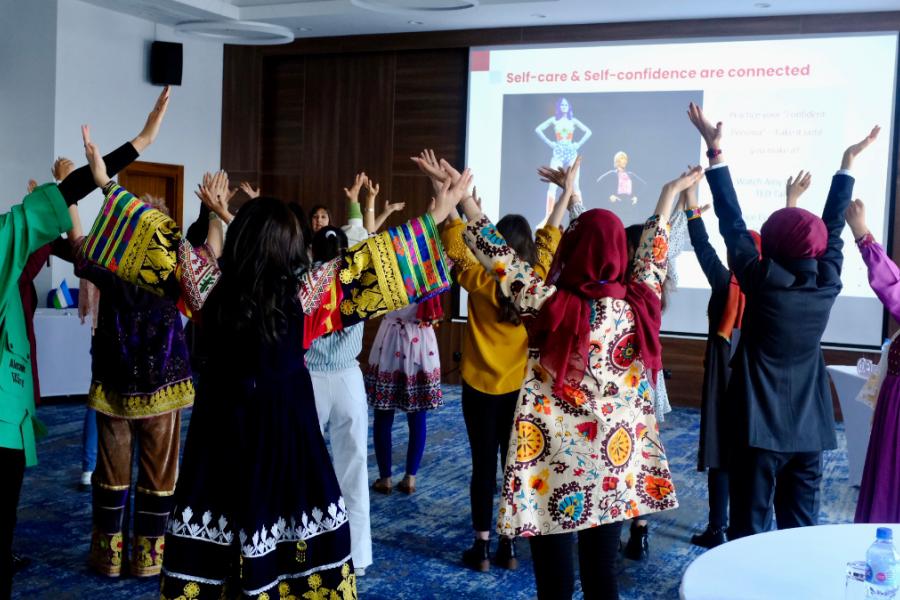 "I admire the courage and resilience of Afghan girls and women. During our school, we did everything possible to plant seeds of important practical skills in participants, as well as give them the necessary support and care, because these young girls are the future of Afghanistan. We have to be with Afghan women and support them in every possible way, and I think we can only do this together," said Claudia de Castro Caldeirinha, an international expert of UN Women Kazakhstan and trainer of the Winter School from Portugal.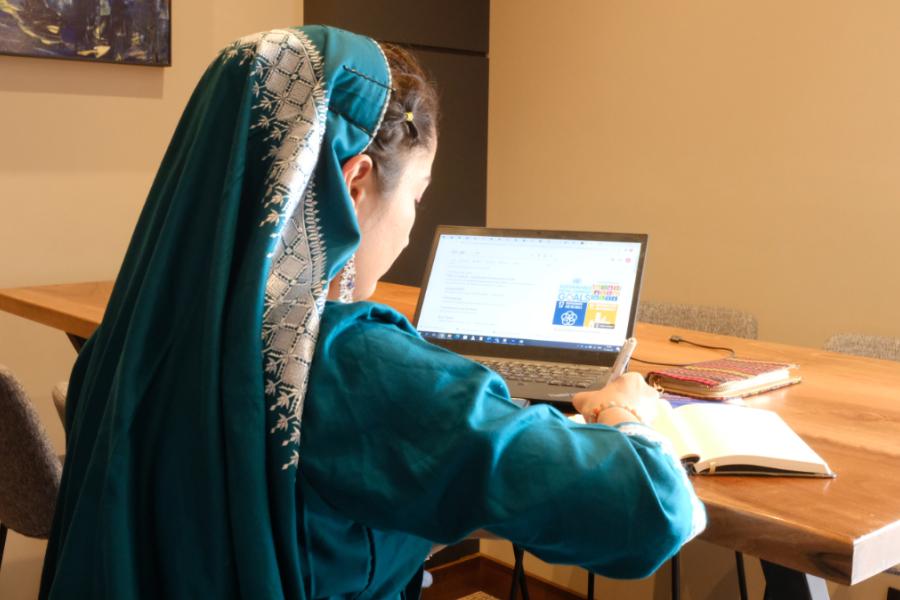 Zuhra*, a 26-year-old participant of the Winter School, arrived in Uzbekistan from the Afghan province of Bamyan. After receiving a bachelor's degree in education from Kabul University, she worked as an English teacher, actively searched for information about scholarships and engaged in self-education. The Winter School in Tashkent has become a new opportunity to improve her professional skills, presentation and public speaking skills.
"Physically I am here, but my heart is with my sisters who are still in Afghanistan and do not have the right to work and study. I am very sad for the current situation, but I believe that it will end soon. During the school, I really enjoyed the session on Sustainable Development Goals. This is very interesting and important for my career. In the future, I want to become a university professor in the UK, but I need more information and knowledge for this. Thanks to the wonderful trainers and lecturers, I have increased my knowledge about current issues. I am sure that in the future, in 5 or 10 years, I will overcome all difficulties, and I will be whoever I want, and I will also start my own business in the field of agriculture, and I will help the development of Afghanistan," shares Zuhra.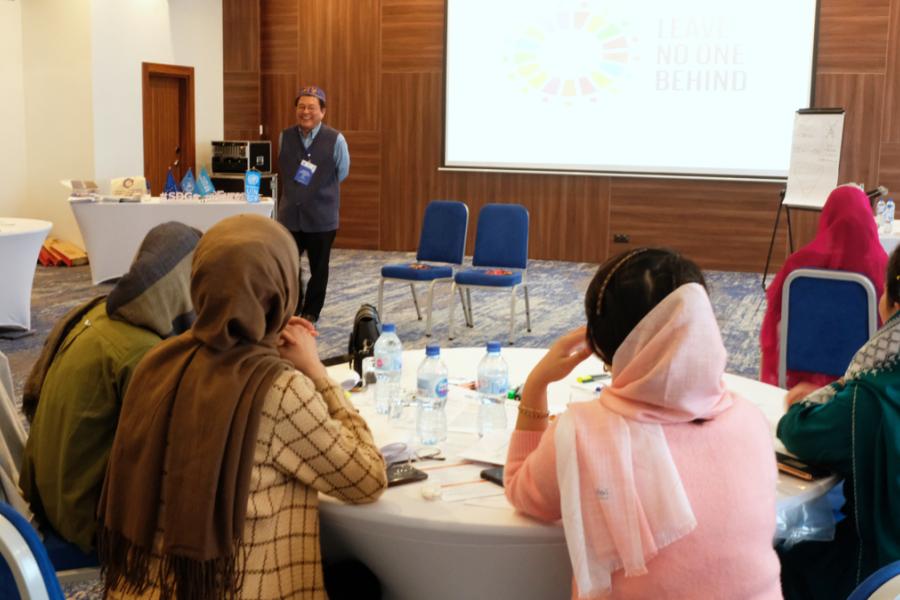 "Before arriving in Tashkent, I worked as a financial officer in Kabul, but due to restrictions on women, I lost my job. I was happy to receive an educational scholarship within the framework of the EU and UNDP project in Tashkent and come to Uzbekistan. The school was very useful for me, I learned more about gender equality. My big dream is peace in Afghanistan, so every woman in my country will have the same opportunities as men. In the future, I want to get a scholarship to get a master's degree abroad, then return to Afghanistan and work for the prosperity of my people," says Nadia*, a 26-year-old student.
The program, funded by the European Union (EU) and implemented by UNDP and UN Women, allows Afghan women to get an education at universities in Kazakhstan, Kyrgyzstan and Uzbekistan. The initiative aims to provide higher education to women from Afghanistan to create economic opportunities. The geography and number of project participants has expanded significantly. In a few years, more than 100 Afghan women will graduate from leading universities in Kazakhstan, Uzbekistan and Kyrgyzstan. 50 Afghan female students already completed undergraduate and graduate programs at universities in Kazakhstan and Uzbekistan.
*Names changed to protect the identity of the individuals.
UN entities involved in this initiative
UN Women
United Nations Entity for Gender Equality and the Empowerment of Women