Press Release
President of Kazakhstan Kassym-Jomart Tokayev delivered a video statement at the Generation Equality Forum
02 July 2021
NUR-SULTAN – President of Kazakhstan H.E. Kassym-Jomart Tokayev was among the key speakers at the Generation Equality Forum, currently taking place in Paris from 30 June to 2 July 2021.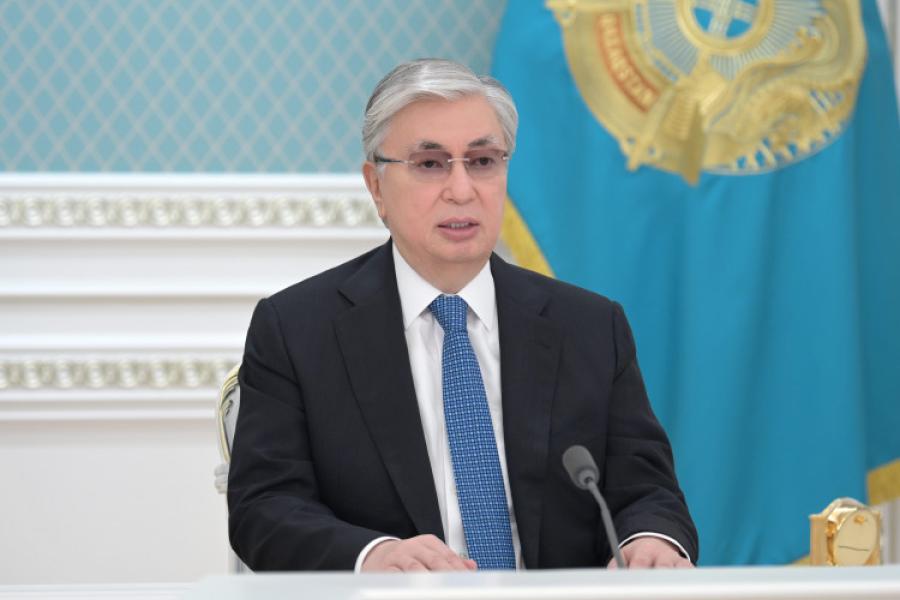 H.E. Kassym-Jomart Tokayev underlined the importance of ending gender-based violence and enhancing social and legal support for women and children. He highlighted the role of Kazakhstan in accelerating gender equality in the regional dimension.
The Generation Equality Forum is a landmark event to accelerate progress on gender equality, launching a series of concrete, ambitious and transformative actions to achieve immediate and irreversible progress towards gender equality.
Convened by UN Women and co-hosted by the governments of Mexico and France, in partnership with youth and civil society, the Forum brought together governments, feminist leaders, youth and change makers from every sector, to announce trailblazing gender equality investments, programmes and policies. It marked the beginning of a five-year action journey led by six Action Coalitions and a Compact on Women, Peace and Security, and Humanitarian Action.
H.E. Kassym-Jomart Tokayev, President of the Republic of Kazakhstan: "Over the 30 years of Independence, Kazakhstan was implementing progressive women-oriented policies. We have established a robust legal framework topped by the Concept of Family and Gender Policy until 2030. Last month, I signed a Decree on Further Human Rights Measures, with gender equality as one of its major focus areas. Kazakhstan also promotes gender issues as a foreign policy priority in the regional dimension". The full video of the statement can be found on the website of Akorda here.
Many participants from Kazakhstan are registered in the Forum, including civil society organization as FemAgora, which has also committed in the Action Coalitions and will be working on the agenda of gender equality in the Central Asian region.
Alia El-Yassir, UN Women Regional Director for Europe and Central Asia: "This is a great opportunity for Kazakhstan to showcase its good practices in promoting gender equality at the global level, announce specific commitments and forge new partnerships. I would especially like to thank the civil society activists for their contributions to the Forum. Together we can build an equal future for everyone and ensure that the human rights of all women and girls are protected".
The Forum comes at a critical moment to reverse rising gender inequality caused by COVID-19. Even before COVID-19, almost one in three women worldwide experienced abuse; during the pandemic, calls to helplines increased five-fold in some countries. At the current rate of progress, it will take another 130 years to reach gender equality at the highest positions of power. The Generation Equality Forum offers a critical opportunity to confront this rising crisis, as well as the enduring structural inequalities that preceded it.
Didier Canesse, French Ambassador to Kazakhstan: "France has brought together governments, international organizations, civil society representatives, youth, the private sector and activists from around the world to make together a set of concrete, ambitious and long-term commitments. This enduring movement for action and accountability will fuel a significant and lasting coalition for gender equality, offering a vital moment to achieve transformative change for generations to come".
For more information please contact: Balnura Kuralova, UN Women Communications Analyst, balnura.kuralova@unwomen.org, +7 701 910 08 08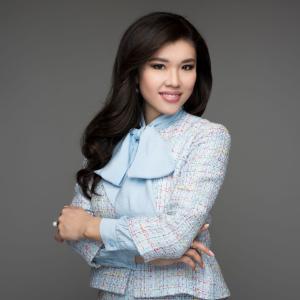 Elnara Bainazarova
RCO
RCO Communications and Advocacy Adviser
Elnara co-chairs the UN Communications Group; plans and facilitates strategy, advocacy and programme communications in support of the UNSDCF; coordinates the communication and advocacy activities on the UNCT; supports the RC and the UNCT on public messaging and media outreach; supports publication and branding management; leads and supports the UNCT digital communication and key communication products development; liaises with local media environment and conducts networking and partnership relations with key national media outlets.

UN entities involved in this initiative
UN Women
United Nations Entity for Gender Equality and the Empowerment of Women