Press Release
Kazakhstan will take part in the Global Generation Equality Forum in Paris
03 June 2021
Nur-Sultan – The Generation Equality Forum, organized under the auspices of UN Women and co-chaired by the Government of France, will take place on 30 June-2 July.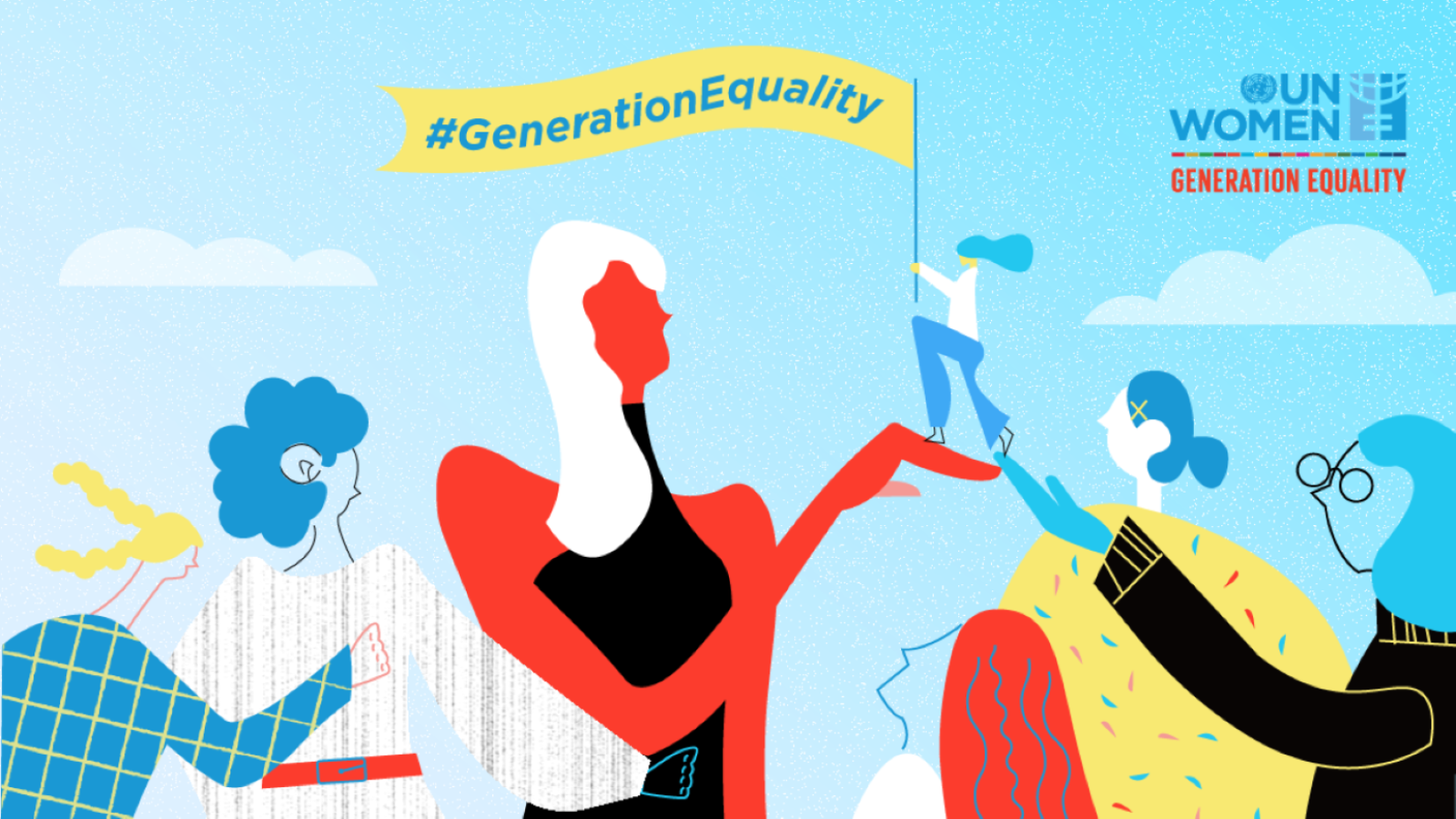 The Forum is a civil society-centered, global gathering for gender equality.
In 2021, although significant progress has been made, there is still much to be done. The Covid-19 pandemic has further exacerbated gender inequalities. In Kazakhstan and all around the world, women find themselves on the frontlines of the pandemic, bearing the brunt of the economic fallout, taking on more domestic work and childcare, and are more vulnerable to domestic abuse.
Generation Equality Forum 2021 aims to secure a set of concrete, ambitious, and transformative commitments to achieve immediate and irreversible progress towards gender equality in the next five years.
To achieve this ambition, a Global Acceleration Plan for Gender Equality will be launched in Paris. This Acceleration Plan is structured around six Action Coalitions, which each address a specific theme on women's rights and gender equality.
Maria Dotsenko, UN Women Representative in Kazakhstan said: "I am very glad to hear that Kazakhstan has officially joined two Action Coalitions on Economic Justice and Rights and Gender-Based Violence. This pro-active position of the country underlines the Government's commitment to mobilize efforts to make progress towards gender equality and the realization of the human rights of women and girls. We are ready to further support these efforts of our Kazakhstani partners".
She added: "It is very important to note that not only the government, but also civil society, the private sector, educational institutions and individuals are invited to register by June 18 through this link and get involved in the work within the Action Coalitions. This is a great opportunity for Kazakhstan not only to share its best practices in promoting gender equality at the global level, but also to announce new initiatives and strengthen work in this direction, fulfilling new specific commitments, and also to establish new partnerships at the regional and global levels".
The Forum will consist of approximately 80 live sessions, taking place between 9am and 7pm Central European Timezone. 30 discussion rooms will be set up on the platform on top of a host of arts and cultural activities.
All events at the Paris Forum will be digitally broadcasted on the event platform, accessible from June 29th. To interact with panelists, connect with tens of thousands of participants from around the world, ask questions and more, register for the forum now!
The closing date for registration is 27 June 2021 at 23:59 (GMT+2). Please note that only registered attendees will gain access to the Forum's digital platform.
All individuals and organizations making commitments to the Action Coalition and leaders can submit their commitments by 18 June 2021 by filling out a form on a dedicated online platform.
Media registration
Would your media organization like to cover the Generation Equality Forum? You will receive a special accreditation allowing you to ask speakers for interviews, as well as access replays of the sessions and the press releases by the Forum organizers.
Click here to register. 
 
For more information please contact: Balnura Kuralova, UN Women Communications Analyst, balnura.kuralova@unwomen.org , +7 701 910 08 08
UN entities involved in this initiative
UN Women
United Nations Entity for Gender Equality and the Empowerment of Women