UN-Kazakhstan: 25 years of cooperation, partnership, and trust
With Kazakhstan's role in the region and world changing, the work of the UN system in Kazakhstan that initially focused more on technical assistance evolved into drawing international expertise to build the capacity of local actors to design and implement long-term solutions for development challenges.
During the past 25 years, UN agencies have supported the Government's efforts to prepare and implement a large number of strategies, programmes and legislation related to macro-economic reforms, social issues, gender equality, improvement of health and environmental management.
And now, after 25 years, we have a completely different level of relationship with Kazakhstan. We now have a solid presence with 20 UN agencies located in Astana and Almaty, with a vast pool of expertise in different areas. We are no longer providers of foreign aid – rather, we have become Kazakhstan's partner to work together to resolve some of the remaining development challenges to create an even more prosperous society for every woman and every man, every girl and every boy in every corner of this country. Kazakhstan's development experiences have also become the source of inspiration for others, just as the UN increasingly facilitates the exchange of those experiences with other countries.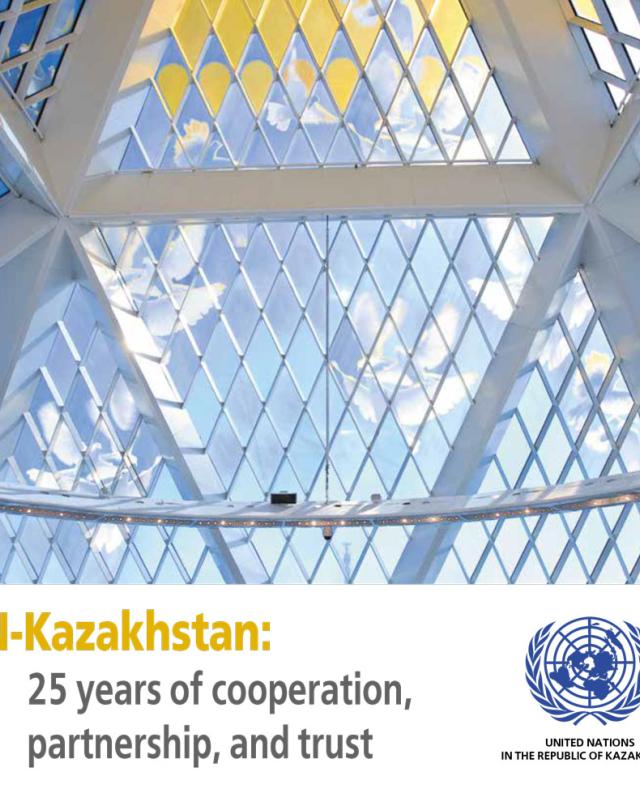 Goals we are supporting through this initiative